---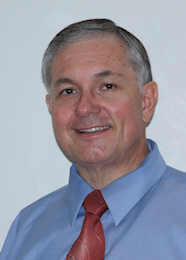 Delroy A. Brinkerhoff, Ph.D.
Professor
Weber State University, Dept. of Computer Science

TE 111A
1465 Edvalson St. Dept 2401
Weber State University
Ogden, Utah 84408-2401
Phone: (801) 626-7345
FAX: (801) 626-7937
EMAIL: dbrinkerhoff@weber.edu
(Students, please use the address on the syllabus for class-related questions)
---
Schedule
Spring Semester, 2018
Jan 8 - Apr 23
---
Monday
Tuesday
Wednesday
Thursday
Friday
7:30 - 8:30
8:30 - 9:30
9:30 - 10:30
CS 1410
TE 103D
CS 1410
TE 103D
10:30 - 11:30
11:30 - 12:30
CS 1410
TE 103C
Office1
CS 1410
TE 103C
Office1
12:30 - 1:30
Lunch
1:30 - 2:30
Office1
Dept
Meetings
Office1
Lunch
2:30 - 3:30
1 Walk-ins welcome
---
Classes
---
Resources
---
Tools
---
Weber Web Pages
---
The Brinkerhoff Family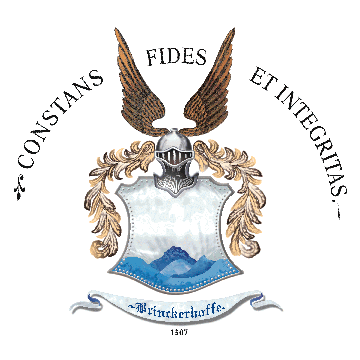 The Brinkerhoff coat of arms was granted to the family in Drenthe, Holland, in 1307, along with knighthood and patrician rank. The translation of the family motto from Latin reads, "Constant in Faith and Integrity."

Joris Dircksen Brinkerhoff came to the American colonies (later the United States of America) in 1641 from Vorden, Gelderland, Holland, where he was born in 1604.

---
Copyright Notice
Contents are Copyright © 1998-2007, Delroy A. Brinkerhoff.
Class materials (slides, example programs, etc.) may be used for non-commercial, academic classes only; all other rights reserved.
Warning and Disclaimer
Information on these web pages are provided "as is" without any warranty or fitness for any use implied. The author, Weber State University, and the Weber State University Computer Science Department shall have neither liability nor responsibility to any person or entity with respect to any loss or damages arising from the information on these web pages.
Trademark Notice
All terms mentioned on these pages that are known to be trademarks or service marks have been appropriately marked. The author cannot attest to he accuracy of this information. The use of a term on these web pages should not be regarded as affecting the validity of any trademark or service mark.
---